Engaging in Writing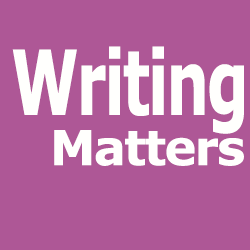 We write to do our work, to communicate, for scholarship, for grants. We use writing to help students learn in classrooms, and teach writing specific genres to students who aspire to be a member of our disciplines. Why not join in rich and rewarding conversations with colleagues who use writing in these myriad ways?  Would you like new ideas for infusing your curriculum with meaningful writing projects that move students' understanding forward? Schedule a consultation with Dianna Winslow, our Writing Specialist, for yourself, your teaching cohort or your department! Would you like dedicated writing time to work on that chapter, article, grant proposal, or creative project? If so, consider joining one of the CTLT's Summer Writing Retreats. These are are designed to help you achieve your writing goals. They are open to all faculty and staff working on writing projects such as academic journal articles, grant proposals and reports, creative writing, and more. Check out our offerings below to build your repertoire as a writer, scholar, and teacher of writing in your field.
 
Summer Writing Retreats
If some dedicated time and peer support will help you make significant progress as you hammer out that chapter, article, grant proposal, or creative project, then the CTLT's multi-day summer writing retreats are designed for you.
We provide encouragement, consultation, and opportunities for collegial feedback. You supply the words and mutual support. Participants spend each day working on individual writing projects, whether you are at the conceptual stage, the polishing stage or any stage in between. You will also have opportunities to give and receive peer-to-peer feedback from colleagues at the beginning and end of the day and at a noontime check in.
More details and summer registration forms are on the Summer Writing Retreats web page.
Questions?
For questions or comments about CTLT's programs and services related to writing instruction contact Dianna Winslow, CTLT Writing Specialist, diwinslo@calpoly.edu
Related Content