Faculty and Staff Writing Groups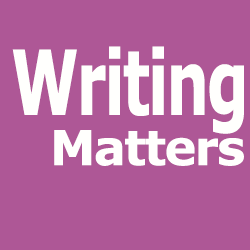 Would you like dedicated writing time to work on that chapter, article, grant proposal, or creative project? If so, consider joining one of the CTLT's Faculty & Staff Writing Groups. These are a new CTLT initiative, in collaboration with the University Writing & Rhetoric Center, that are designed to help you achieve your writing goals. They are open to all faculty and staff working on writing projects such as academic journal articles, grant proposals and reports, creative writing, and more. We will offer opportunities each quarter to join an existing group or to create new groups adapted as much as possible to changing work schedules. We offer Summer Writing Retreats as well.
 
Academic Year Writing Groups
During the academic year our plans for completing ambitious writing projects may get sidelined. Our schedules fill up as we devote time to our teaching, our service commitments, our administrative duties, and our personal responsibilities. If your research and writing time is often overrun by other commitments and you would like to change that, joining a CTLT writing group may just be what you need. 
Participation in a writing group will allow you to carve out a weekly block of time to work on new and/or ongoing writing projects. The CTLT will assemble the groups, help arrange places for you to work, and provide coffee/tea. All you need to do is show up for the weekly meetings, check in with your group members, and write.  
More details and quarterly registration are on the Academic Year Writing Groups web page ...
Summer Writing Retreats
If some dedicated time, a quiet space, sustenance and peer support would help you to make significant progress as you hammer out that chapter, article, grant proposal, or creative project, then the CTLT's multi-day summer writing retreats are designed for you.
We provide well-lit, distraction-free writing spaces, nourishing food, and opportunities for collegial feedback. You supply the words and mutual support. Participants spend each day working on individual writing projects, whether you are at the conceptual stage, the polishing stage or any stage in between. You will also have opportunities to give and receive peer-to-peer feedback from colleagues over lunch and at the beginning and end of the day.
More details and summer registration forms are on the Writing Retreats web page.
Interdisciplinary Colloquium on Teaching and Assessing Writing
12:30pm-5pm, Monday, September 11, 2017 
Writing can be a powerful tool for learning for students in all disciplines—agriculture, architecture, business, engineering, liberal arts, math or the sciences. This colloquium is an opportunity for educators across campus to exchange innovative and effective writing instruction and evaluation practices, and to bring together Cal Poly colleagues who are invested in developing students' writing practices. It is an afternoon devoted to sharing with each other our most effective practices for using writing to support learning, for using unique disciplinary writing practices to support writing instruction, and for sharing ways to create and assess writing rich environments and assignments.
 
The Colloquium is co-sponsored by the CTLT and the English Department. 
Questions?
For questions or comments about CTLT's programs and services related to writing instruction contact Dianna Winslow, CTLT's Writing Instruction Specialist (diwinslo@calpoly.edu; 756-7526).
Related Content