Engaging in Writing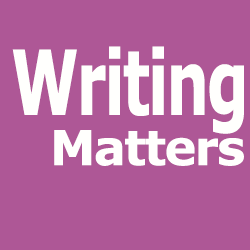 We write to do our work, to communicate, for scholarship, for grants. We use writing to help students learn in classrooms, and teach writing specific genres to students who aspire to be a member of our disciplines. Why not join in rich and rewarding conversations with colleagues who use writing in these myriad ways?  Would you like new ideas for infusing your curriculum with meaningful writing projects that move students' understanding forward? Participate in our next Interdisciplinary Colloquium on Writing! Would you like dedicated writing time to work on that chapter, article, grant proposal, or creative project? If so, consider joining one of the CTLT's Faculty & Staff Writing Groups. These are are designed to help you achieve your writing goals. They are open to all faculty and staff working on writing projects such as academic journal articles, grant proposals and reports, creative writing, and more. Check out our offerings below to build your repertoire as a writer, scholar, and teacher of writing in your field.
 
Academic Year Writing Groups
During the academic year our plans for completing ambitious writing projects may get sidelined. Our schedules fill up as we devote time to our teaching, our service commitments, our administrative duties, and our personal responsibilities. If your research and writing time is often overrun by other commitments and you would like to change that, joining a CTLT writing group may just be what you need. 
Participation in a writing group will allow you to carve out a weekly block of time to work on new and/or ongoing writing projects. The CTLT will assemble the groups, help arrange places for you to work, and provide coffee/tea. All you need to do is show up for the weekly meetings, check in with your group members, and write.  
More details and quarterly registration are on the Academic Year Writing Groups web page ...
Summer Writing Retreats
If some dedicated time, a quiet space, sustenance and peer support would help you to make significant progress as you hammer out that chapter, article, grant proposal, or creative project, then the CTLT's multi-day summer writing retreats are designed for you.
We provide well-lit, distraction-free writing spaces, nourishing food, and opportunities for collegial feedback. You supply the words and mutual support. Participants spend each day working on individual writing projects, whether you are at the conceptual stage, the polishing stage or any stage in between. You will also have opportunities to give and receive peer-to-peer feedback from colleagues over lunch and at the beginning and end of the day.
More details and summer registration forms are on the Writing Retreats web page.
Interdisciplinary Colloquium on Co-constructing Knowledge across the Disciplines while Using and Teaching Writing
Date and time at the end of summer forthcoming soon
Be thinking about a proposal while you watch for more info to come!
We are delighted to invite faculty and staff to participate in a second interdisciplinary writing colloquium. This colloquium builds on several invigorating ideas shared at our first colloquium last September.
Taking our cue from the bicentennial of Mary Shelley's Frankenstein (1818) the theme of this colloquium is about Science qnd Humanities "remix"--of ideas, conventions, beliefs. Shelley's art presciently intermingles technology and nature, science and rhetoric, and can inform the interdisciplinary work we do at a twenty-first century polytechnic university. We are not looking for projects directly referencing Frankenstein, but we are looking for hybrids, cyborgs, and composite construction of knowledge from cross-disciplinary faculty collaborations.  
We invite educators from different disciplines to pair up and submit a proposal to be part of a round table presentation that offers your colleagues a successful model for the teaching of/with writing described above. Each panelist will have approximately 10 minutes to share their ideas and practices, plus about five minutes to engage in discussion about your ideas. Panelists will be grouped by themes, and panels themselves will be highly interactive so participants can examine your ideas and prepare to try them out.   
  
Those whose proposals are accepted will be expected to provide a final version of your presentation. The final version will include step-by-step descriptions of your activity along with other details that provide guidance for colleagues to follow as they try out the practice in a broad range of disciplines and course types.
MORE DETAILS ON PROPOSAL SUBMISSION AND PARTICIPANT REGISTRATION COMING SOON!  
This Colloquium is co-sponsored by the CTLT and the English Department. 
Questions?
For questions or comments about CTLT's programs and services related to writing instruction contact Dianna Winslow, CTLT Writing Specialist (diwinslo@calpoly.edu; 756-7526).
Related Content