Summer Writing Retreats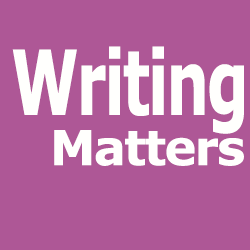 Would you like dedicated writing time to work on that chapter, article, grant proposal, or creative project? If so, consider joining one of the CTLT's Summer Writing Retreats. Writing Retreats are designed to help you achieve your writing goals. They are open to all faculty and staff working on writing projects such as academic journal articles, grant proposals and reports, creative writing, and more. We offer multiple retreats each summer.
---
Online Writing Retreats - Summer 2021
Have a writing project? Join a CTLT Summer Writing Retreat. If some dedicated time and peer support will help you make significant progress as you hammer out that chapter, article, grant proposal, or creative project, then one of the CTLT's upcoming three-day summer writing retreats are designed for you.
Retreat Dates
Session #1: July 27-29, Tues-Thurs, 9:00am-3:00pm 
Session #2: August 9-11, Mon-Wed, 9:00am-3:00pm 

Facilitator: Dianna Winslow, CTLT Writing Specialist.
We'll provide encouragement, consultation, and opportunities for collegial feedback. You supply the words and mutual support. Participants will spend each day working on individual writing projects, whether you are at the conceptual stage, the polishing stage or any stage in between. You will also have opportunities to give and receive peer-to-peer feedback from colleagues at the beginning and end of the day, and at the noontime check-in.
Participants are encouraged to commit to all three days of the retreat to maximize productivity for you and for your colleagues.
Questions? Contact Dianna Winslow at diwinslo@calpoly.edu.
Related Content