Workshops

Throughout the academic year and summer, the CTLT offers scheduled workshops and Workshops By Request designed to support faculty and staff in creating rich learn-by-doing environments for students. Workshop topics encompass Instructional Practices, Academic Technology, PolyLearn, and others. Our "Workshops By Request" can be facilitated in several different formats, please see our offerings to see what would work for you. Our workshop offerings change frequently, please check often for our updated schedules. If you would like a workshop or information on a topic not listed, please contact the CTLT. Please check our Calendar of Events for a collective list of dates and times.
Affordable Learning Solutions (AL$)
Online Workshop to Discover Open Educational Resources (OER)
Begins FRI., Oct. 4, 2019
Project Deadline: FRI., Jan. 3, 2020
Are you interested in implementing open educational resources (OER) in your course(s)? As you know, textbooks represent a significant expense for our students, but you can help make their education more affordable. If you would like to learn how to reduce textbook costs for your students, this self-paced online workshop will show you how. You will increase your awareness of the breadth of affordable and open resources and explore how to incorporate them into your courses by finding an appropriate OER text. The online workshop is the first stage in a program designed to support faculty and lower-cost educational materials ($500 stipend for completion of two stages).
Diving Deeper into ZOOM
(for Intermediate ZOOM Users)
Thurs., OCT. 10, 2019, 2-3:30 PM
Wed., Nov. 6, 2019, 11AM-12:30 PM
Do you know the basics of ZOOM but want to dive deeper? This workshop will cover intermediate topics such as improving your virtual presentation skills, effective polling methods, screen sharing, giving remote control to participants, using the breakout rooms, and creating/editing closed captions in ZOOM. (Prerequisite: Intro to ZOOM workshop)
Screencast-O-Matic Basics
Wed., Oct. 16, 2019, 1-2PM
Wed., Dec. 4, 2019, 12-1PM
Would you like to get started with creating video screencasts for your courses? Was Camtasia a bit overwhelming for your time constraints? Screencast-O-Matic is an easy, intuitive and powerful software tool for your screencasting needs. This 1-hour workshop, taught by CTLT Multimedia Specialist, Luanne Fose, will get you started in the world of screencasting. Come and learn the basics!
Video Grading with Screencast-O-Matic
TUES., Oct. 8, 2019, 11AM-12PM
Wed., Oct. 23, 2019, 1-2PM
Join multimedia specialist, Luanne Fose, to learn the pedagogical and technological techniques to provide student feedback with digital video assessment. This can help reduce student trauma from the red pen, save grading time, provide better clarity to your students, and reduce your office hours. (Prerequisite: Screencast-O-Matic Basics Workshop)
YES, You Canva!
TUES., NOV. 19, 2019, 2:10-3:00 PM
Would you like to create some cool graphics for your new Canvas courses? Would you like to have an appropriate image banner at the top or colorful banners for each Canvas module? Maybe you would like to create some new images for your PowerPoints or videos? Come and learn how to use the free intuitive online graphics tool, Canva, to meet your graphics content needs. Spark your inner creativity and pizazz up your courses. It's easy!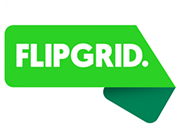 Online Video Discussion with Flipgrid
FRI., OCT. 25, 2019, 11AM-12:30PM
WED., NOV. 13, 2019, 2-3:30 PM
Do you hold discussion boards online with your students, but find your students' participation to be unenthusiastic? Would you like to liven things up a bit by using video responses instead? Flipgrid is the answer! Similar to VoiceThread (but FREE), Flipgrid is a tool that can work from a computer, a tablet, or phone. Great for welcome videos where everyone has a chance to introduce themselves or for class discussion on a topic initiated by the instructor where everyone gives their opinion. Come learn how to use this great tool. When you're done, simply place the Flipgrid URL in PolyLearn and students can respond through the URL on Flipgrid's server. Awesome! (Voted Luanne's "Favorite Teaching Tech Tool" of the past year!)
Introduction to ZOOM
Wed., OCT. 30, 2019, 11AM-12PM
Do you know about ZOOM – Cal Poly's video conferencing software? ZOOM is available to all Cal Poly students, faculty, and staff. ZOOM allows for video, audio, and screen sharing between up to 200 participants. It can be used from any computer, laptop, tablet, or phone, and it works on Windows, Mac, Android and iOS devices. Any Cal Poly user can schedule and initiate a video or audio meeting, allowing ZOOM to be used for any online meeting, whether between two or many people. You have never dealt with a web conferencing tool that is this easy! The screen sharing feature for collaborating on projects from a distance is also awesome! Join instructor, Luanne Fose, to learn how to set ZOOM up for your next meeting, office hour, collaborative project, or synchronous class.!
Transparent Teaching for Equity and Inclusion
Wednesday, Jan. 15, 11:10am-12pm
Tuesday, Feb. 4, 2:10-3pm
The transparent teaching framework provides practical methods to make the process of learning evident for students by clearly communicating expectations, learning goals, how students can reach those goals, and how they will be evaluated. This session will focus on transparent assignment design—one strategy of transparent teaching that research has shown contributes to equity and inclusion for first-generation students and those from low income backgrounds. We will explore the usefulness of this model in the discipline and identify additional transparent teaching methods.
Transparent Teaching for Equity and Inclusion Registration ›
Providing Equitable Academic Support
Thursday, Jan. 23, 3:10-4pm
Friday, Feb. 14, 11:10am-12pm
Seeking help from instructors in class, in office hours, or through other means is an important way that students receive academic support and resources. Oftentimes, instructors may assume that communicating to students that they are welcome to ask for help is enough to ensure equitable access. However, research shows that unwritten cultural rules and expectations around help-seeking confer academic advantage upon middle class students, while disadvantaging those from low-income backgrounds, and particularly those who are students of color. This workshop will introduce participants to research on student help-seeking. Instructors will explore their assumptions about students who ask for help and begin to devise strategies for providing more equitable support.
Workshops By Request
Workshops By Request are designed to provide Cal Poly instructors with opportunities to engage with high-priority teaching and learning-related topics. Our workshops are research-informed sessions that provide guidance on putting concepts into practice to make real differences in instructional effectiveness and student learning. They are offered at the CTLT teaching lab and can also be presented on site for faculty cohorts in programs and colleges on dates and times most convenient for those interested. Please review our options and let us know what we can do for you.
Related Content