Consultations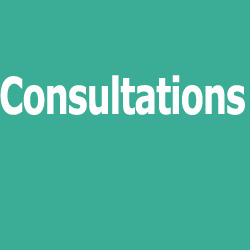 The CTLT offers one-on-one, confidential consultations that enable all Cal Poly educators (faculty and staff; full or part-time) to enhance their teaching effectiveness, to discuss opportunities for teaching innovation, and to implement new pedagogies. Consultations provide a mechanism for educators to reflect upon their teaching practices and to develop a research-informed plan of action to improve student learning. ​
---
Consultations cover a broad range of topics, including (but not limited to):
Inclusivity and diversity in the curriculum and classroom
Writing in and across the disciplines
Course design, assignment design, and assessment strategies
Accessibility and Universal Design
Affordable Learning Solutions (Open Educational Resources)
Program level assessment
Instructional Technologies: PolyLearn, iPad, Apple, Screencasting, Active / Collaborative Learning, or Teaching Methods (hybrid, flipped, online).
Formative teaching observations (only for improvement, not for evaluation)
Midterm chats (formative student feedback)
To schedule a consultation, please call 756-7002 or email ctlt@calpoly.edu.
Related Content