Consultations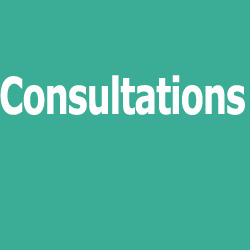 CTLT's staff (instructional designers and directors) are available to all Cal Poly faculty (full or part-time) for confidential consultations on teaching effectiveness. All CTLT staff hold advanced degrees, have years of experience as faculty developers, and bring experience teaching at the university level. These can be opportunities to problem solve specific challenges, to consider and implement new methods, or to explore instructional innovations. Only faculty-initiated requests are available as CTLT staff cannot participate in any aspect of faculty evaluation processes or supervisor-directed interventions. Appointments can be arranged for online sessions or for on-campus sessions.
CTLT Consulting Staff and Areas of Expertise
All CTLT staff are well-prepared to provide general guidance on scholarship-based ideas, options and recommendations regarding a broad range of effective instruction methods and models. Each staff member also has areas of interest and expertise that can be especially helpful for specific challenges or goals, and those are noted below.
Appointments can be made by contacting a specific staff member directly via email to arrange a time and mode that are mutually workable. Whenever possible, appointments should be scheduled at least one week ahead of time as staff members' schedules are typically quite full.
---
Canvas Support (canvassupport@calpoly.edu): calendly.com/canvassupport
---
Pam Dougherty, MS Ed (padoughe@calpoly.edu)
Accessibility for students with disabilities
Universal Design for Learning
Canvas course development 
Online and hybrid course design and teaching strategies 
Team Learning strategies
Active Learning methods
Student learning outcomes and course alignment
Authentic Assessment
---
Catherine Hillman, MS Ed (cehillma@calpoly.edu)
Using technology to support teaching and learning  
Online course design and teaching
Hybrid course design and teaching
---
Sarah Macdonald, PhD (smacdo05@calpoly.edu)
Inclusive Teaching 
Equitable Teaching Practices 
Diversity, Equity, and Inclusion in the Curriculum 
Diversity, Equity, and Inclusion in Assignment Design 
Creating Inclusive Classroom Environments 
Responding to Microaggressions and -isms in the Classroom 
Dealing with Difficult Situations in the Classroom 
Discussion and Facilitation Strategies 
Syllabus, Course, and Assignment Design 
---
Tonia Malone, MS Ed (tmalone@calpoly.edu)
Canvas Learning Management System (LMS) support  
Using Technology to support teaching and learning  
LMS Integrations 
Online Teaching  
---
Dianna Winslow, PhD (diwinslo@calpoly.edu)
General syllabus, course, and assignment design 
Pedagogical methodologies and practices 
Alternative Assessment in virtual and in-person learning environments
Writing & Assessment in virtual environments 
Writing across the Curriculum assignment and assessment design 
Writing in the Disciplines assignment and assessment design 
---
Patrick O'Sullivan, PhD (posulliv@calpoly.edu)
Syllabus, course, and assignment design 
Active learning methods
Learner-centered teaching
Assessing student learning (formative and summative)
Effective learning outcomes
Teaching philosophy
Mentoring networks
Applying the science of learning
Related Content